Finding good quality children's underwear has been a struggle for me. I have been looking for the perfect bike shorts for my daughter to keep her modest when running around in her dresses. I have also been looking for the perfect boxers or briefs for my son to keep him private when running around the house in his underwear. You know how boys do!!!Look no further than Lucky & Me! Redefining children's underwear.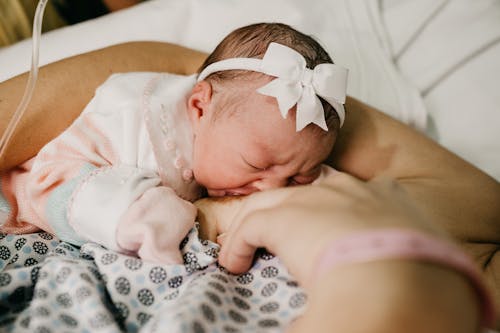 They were too sweet to send us a package of their goodies and they even let us choose what we wanted. I knew the first item would be a pair of bike shorts for my daughter. She loves dresses and I don't like her running around showing her diaper everywhere she twirls and flips. These were a must-have item for her wardrobe. My son on the other hand is as picky as they come when it comes to his underwear. And why shouldn't he be? I mean I love being comfy under my clothing, so I wouldn't expect less from him.When they arrived I pulled them out of their packaging and couldn't believe what I felt. The fabric (I wish you could feel them) is the softest, nicest I could possibly image for kids underwear. I mean I want some in my size, they feel and look ultra comfortable.My little girl loves dresses and here she is sporting her new Jada bike shorts in pink. She twirls and spins and they help keep her modest while playing.
My son is a half and half kind of guy. He wears briefs 50% of the time and boxes the other 50% of the time. Comfort is his key concern. I have bought briefs and boxers in the past that he always seemed to complain about. He hated the tags on some and the elastic bands on others. What's a mom to do when her son asks for more comfortable underwear? Look no further than Lucky & Me of course! He was lucky to get to try out a few pairs of both boxers and briefs. Let me just say that after he put them on……..he was in heaven. He told me they were the best underwear ever! As a mom I also love the privacy of these boxers/briefs. No opening holes in them which means no 'shows' when running around the house…if you know what I mean.