Times used to be much simpler.  Barbies came by themselves in a package instead of with a bunch of other accessories.  Videos games where two rectangles moving up and down blocking a bouncing dot, all while using a joystick with just one button.  One box of recipe cards was all you needed and if you needed a new recipe you asked a neighbor.  People just talked on the phone and eating out was never interrupted by one.  Sometimes I wish we could go back to "the good ol' days".  Now don't get me wrong….I love my technology and gadgets but there are many things that I wish had never changed.Bommerschiem Sisters Company is a company that is bringing the good ol' days to you!  In the early 1960′s a mother made Bommerscheim Buddies for her kids.  Then her sister did the same for her kids.  Over the next years, cousins, grandkids, nieces, and nephews were all receiving Bommerscheim Buddies.  This wonderful family tradition can now be a part of your family!Bommerschiem Buddies, pronounced bomber-shy-m, are great classic cuddly bunnies good for girls and boys.  They are made in the US (Midwest to be exact….I am pretty sure all the cool kids are from the midwest :)…Kansas, Indiana, Nebraska, and Iowa for this gal!) and come in many different colors and patterns.  They can be customized too!  You are sure to find just the perfect skin for your little loved one.  I say skin because that it just what it is.  This little bunny has a secret.  It has velcro at the bottom making the skin easy to come off and be tossed in the washer.  Put on another skin, actually cover is the technical term, so your child doesn't freak out that their friend is gone.  (True story!  When I was little I freaked out when my Baby Hugs Care Bear needed a bath.  I am still in therapy for it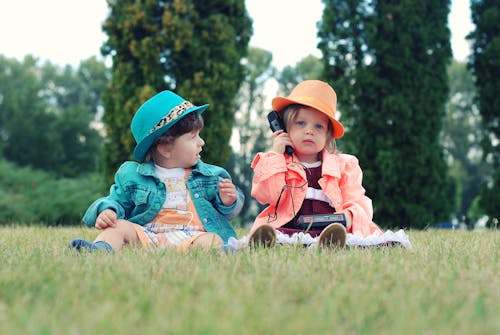 Beckham received the Grey Fleece Buddie and Teal Monkeys Flannel cover.  When his Bommersheim Buddie arrived he was so excited.  I opened the box and let him take it out.  He gave it hug after hug.  He was carrying it around like a little baby.  He would put it down just to bring it books.  He thought this was the greatest thing. Watch his reaction. He has other stuffed animals but he doesn't love any of them the way he loves his Bommersheim Buddie….or Funny Bunny as we call it.Beckham loves his Funny Bunny.  It came to California with us, giving him a little piece of home.  He cuddles with his Bommersheim Buddie every night and often times wants it to come with him when he gets out of his crib in the morning.  Right now Beckham is very interested in opening and closing things….purses, boxes, and turning phones on and off….his Funny Bunny is no different.  Every morning he has the velcros undone.  Thankfully the inside is all cased in and I don't have filling all over the room.  It is also like a pillow insert.
One thing I really appreciate about the Bommersheim Buddies is that I can feel safe leaving my child alone with it.  There aren't any eyeballs or noses that came be ripped off and swallowed.  There isn't loose stuffing that can be tossed around.  If it gets dragged through the dirt I can toss it in the washer.  It is a great little companion for my little man.  It isn't like a character stuffed animal that it can go out of style…it is classic.  It is about 15″ high when the ears are sticking up, 7″ wide, and 3 1/2″ thick.  They are nice and light weighing in at 1/3 a pound!Bommersheim Sisters Company also sells Ittie Bittie Buddies and blankets.  Everything is affordable.  Bommersheim Buddies are $19.99, Ittie Bittie Buddies are $12.99, Blankets are $11.99, and covers for the larger buddies are $13.99!  With prices like this you can get a whole set for your little loved one.  Talk about a gift that will be cherished for years to come!!  Bommersheim Sisters Company is Real Mom and her little man approved!